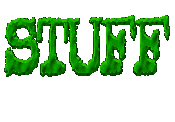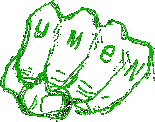 The first recording the readymen actually released was (as with most bands) a DIY demo tape. A year or so later, they were on one side of a split 12" with a canadian hardcore band called The Chitz. Neither of those is avaliable anymore. Currently, The Readymen have two CDs out and a 7". They've also got songs on a bunch of comps. I've just (as of 02/23/03) replaced the severely damaged RealAudio samples with low bitrate MP3's - you can actually hear the songs, now! And there's at least one complete song from every Readymen release here for your listening pleasure. Check them out!
Anytime the album cover is a link (if it's got a colored border around it) you can click on it to see a larger version of it.

Early Stuff
this stuff was made in such a small quantity, it's nearly impossible to find.
.


The first recording The Readymen made is absolutely unavaliable - A 4 track recording containing 6 songs. When they recorded it, they hadn't been together very long, and several of the songs weren't even in their final stages yet. The songs were Time Bomb, That's Right, Nah Nah (which eventually became Old Days), Spineless, Out on a Limb (later to be rewritten as Waste Away) and After Dark.


| | | |
| --- | --- | --- |
| | This was their first actually released demo tape, recorded late summer of 1993. It actually was recorded in a studio, and had 12 songs on it. This is very hard to find - Some copies are floating around Europe (from when Brendan took a trip to England), and some in the US. All in all, less than 30 of these were originally released, and about 10 of those went to England. | |

| | | |
| --- | --- | --- |
| | This split LP featured The Readymen on one side, and a Canadian hardcore band called The Chitz on the other. It was recorded in Canada in 1994, and only 511 of them were pressed (and only about 250 of those made it to the US) - if you've got one of these, take very good care of it. To make the sleeves, they went to second hand stores, bought old records, turned the sleeves inside-out and screened the graphics on by hand. Although this is unavaliable, some tracks from it have been released on the new JumpStart Records release, Discography. | |

Old Stuff
I'm pretty sure this stuff is all out of print, but you may be able to find a used copy out there someplace.

| | | |
| --- | --- | --- |
| | Show Hall Bound is their first CD, recoded in '95. It was originally released on Mr. White Records, and then on Kingpin. 13 studio tracks and two rockin' live tracks. Out of print, but some of the best tracks are on the new Discography CD. | |

| | | |
| --- | --- | --- |
| | Factory was recorded in '96, but soon after recording it, Solomon (the Bassist) left the band to pursue a career in video game testing. For a while they considered breaking up completely, then tentatively re-formed with a new name, "The Shot-Downs". When they finally decided to officially reassemble the Readymen (with J.P.'s brother, Alex playing Bass), Michael Liu of Illumination Records breathed a sigh of relief and released the album in '98. This transparent green vinyl has three songs on it, and is the last recording made with Sol on bass. Out of print. | |

| | | |
| --- | --- | --- |
| | Restless is the band's second CD, and in my opinion, it kicks Show Hall Bound's butt. This is the first release to feature Alex on Bass. Released slightly behind schedule in early '98 on Kingpin Records. I don't know if Kingpin is still out there, but there are copies out there on Amazon.com and other places as well. | |

Current Stuff
As of this writing, this stuff is in current release, and you should have very little trouble finding it.

NEW!!!

"Discography" was released in 2005 by Jump Start records, and contains some of their best tracks - it's really a sort of "The Best Of" album, featuring all of the songs they recorded before Restless, including stuff from the Chitz split, the factory 7", and Show Hall Bound (all out of print now). Well worth a look.

COMPS
The Readymen also have songs on some of the finest Ska/Punk Comps, Check 'em out!


This Aren't Two Tone, on Too Hep records. This album doesn't seem to be avaliable anymore, I can't find any info about it. Anyone have info (like a cover scan) let me know. Thanks.


Dillinquents, available from Dill Records, is a two volume compilation with 39 bands on it, including The Readymen on Disc 2.


Punk Goes Ska is a comp from Stiff Dog Records featuring (besides The Readymen) Cousin Oliver, Save Ferris, Link 80, Five Iron Frenzy and others, 28 songs in all. I'm not sure if this is still avaliable, you can try to e-mail Stiff Dog.


Skanarchy III, released on Moon Records. 23 tracks, including bands like Easy Big Fella, Supermarket All-Stars, Against All Authority, Skoi!dats, and many more. This one is avaliable all over the place, I happened to find it at Elevator Music.


Ska from Bigfoot Country has 22 tracks - also featured are Franceska, Two Tonne Bowlers, Easy Big Fella, Cherry Poppin' Daddies Engine 54, and many more. Avaliable from Simmerdown Records.


Jump Start Records' 2 Sugar Sampler, Vol. 2 - 26 songs featuring Belvedere, Smackin Isaiah, The Commercials, Fonzie, Deville, M-80, No On 15, and more.

Any more comps?
If you know a comp that isn't listed here, let me know, I'd appreciate it.


Page designed and maintained by Jason Lewis.




This page last updated Saturday, July 30, 2005.