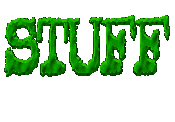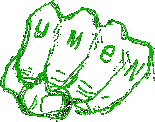 The first recording the readymen actually released was (as with most bands) a DIY demo tape. A year or so later, they were on one side of a split 12" with a canadian hardcore band called The Chitz. Neither of those is avaliable anymore. Currently, The Readymen have two CDs out and a 7". They've also got songs on a bunch of comps. I've just (as of 02/23/03) replaced the severely damaged RealAudio samples with low bitrate MP3's - you can actually hear the songs, now! And there's at least one complete song from every Readymen release here for your listening pleasure. Check them out!
Anytime the album cover is a link (if it's got a colored border around it) you can click on it to see a larger version of it.
---
Old Stuff
this stuff was made in such a small quantity, it's nearly impossible to find. There are possible plans to re-release some of these recordings on a future CD, but nothing is concrete yet.
| | | |
| --- | --- | --- |
| | This was their first actually released demo tape, recorded late summer of 1993. It actually was recorded in a studio, and had 12 songs on it. This is very hard to find - Some copies are floating around Europe (from when Brendan took a trip to England), and some in the US. All in all, less than 30 of these were originally released, and about 10 of those went to England. | |
---
| | | |
| --- | --- | --- |
| | This split LP featured The Readymen on one side, and a Canadian hardcore band called The Chitz on the other. It was recorded in Canada in 1994, and only 511 of them were pressed (and only about 250 of those made it to the US) - if you've got one of these, take very good care of it. To make the sleeves, they went to second hand stores, bought old records, turned the sleeves inside-out and screened the graphics on by hand. | |
---
Current Stuff
This stuff is avaliable right now. You should be able to walk into a record store and buy it, or you can mail-order it.

---
| | | |
| --- | --- | --- |
| | Show Hall Bound is their first CD, recoded in '95. It was originally released on Mr. White Records, and is now available on Kingpin. 13 studio tracks and two rockin' live tracks. | |
---
| | | |
| --- | --- | --- |
| | Factory was recorded in '96, but soon after recording it, Solomon (the Bassist) left the band to pursue a career in video game testing. For a while they considered breaking up completely, then tentatively re-formed with a new name, "The Shot-Downs". When they finally decided to officially reassemble the Readymen (with J.P.'s brother, Alex playing Bass), Michael Liu of Illumination Records breathed a sigh of relief and released the album in '98. This transparent green vinyl has three songs on it, and is the last recording made with Sol on bass. You can get your very own copy from Illumination Records for $3.50. | |
---
| | | |
| --- | --- | --- |
| | Restless is the band's second CD, and in my opinion, it kicks Show Hall Bound's butt. This is the first release to feature Alex on Bass. Released slightly behind schedule in early '98, it's avaliable from Kingpin Records, in theory. I've been told that Kingpin releases are hard to get, so all I can say is good luck... | |
---
COMPS
---
The Readymen also have songs on some of today's best Ska/Punk Comps, Check 'em out!

---
This Aren't Two Tone, on Too Hep records. I could tell you about this great comp, but I don't have a copy... So check out the Too Hep Website for more information!
---

Dillinquents, available from Dill Records, is a two volume compilation with 39 bands on it, including The Readymen on Disc 2. For more info, check out the Dill Records Homepage.
---

Punk Goes Ska is a comp from Stiff Dog Records featuring (besides The Readymen) Cousin Oliver, Save Ferris, Link 80, Five Iron Frenzy and others, 28 songs in all. For more info, you can e-mail Stiff Dog.
---
Skanarchy 3 - Moon Records
Ska from Bigfoot Country - ?
I am currently looking up the info for some of this stuff, please be patient. If someone out there has the info (price, other artists, address to order from, etc), it would be a great help if you'd send it this way. If you work for a label and see one of your releases here, I'd love to get some cover art in gif or jpg format.
---

To get more info, you can e-mail the labels by clicking on their logos.








The Readymen can be contacted directly at
The Readymen
P.O. Box 641
Eugene, OR 97440



Page designed and maintained by Jason Lewis.


---
This page last updated Wednesday, September 2, 1998.